"She might not seem like much but she's got it where it counts, kid."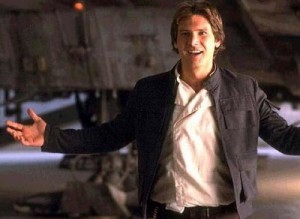 You might remember this line coming from the mouth of Han Solo, or rather Harrison Ford, in Star Wars: A New Hope. But what would it mean in relation to dental hygiene or San Antonio cosmetic dentistry? When read in context these words are meant to illustrate that the appearance of Solo's ship does not match up to the ship's hidden value beneath the surface. This quote can be applied to a lot of things—including your smile. But what do we mean, you ask?
It's quite simple. Your smile—while valued for it's overall cuteness, has worth beneath the surface in its ability to help you bite, chew, and talk. But unlike the Millenium Falcon, your smile's function tends to tie in directly with how it looks, and vice versa.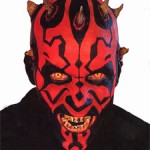 San Antonio TX cosmetic dentist Dr. Li Skelton of the San Antonio Dental Implant & Smile Center suggests that patients take care of their pearly whites by practicing proper dental hygiene techniques and seeking out dental care when it is needed. While she and her cosmetic dentistry team specializes in complete smile makeovers and restorative dentistry, she stresses that the best form of defense for dental care is preventative.
Patients that have suffered from broken, chipped, stained, or missing teeth could easily avoid most of the issues that they face by maintaining quality home care and making regular visits to their local San Antonio dentist. Failure to do so in a quick and efficient manner could leave them with a broken bite and a smile resembling something like Darth Maul's in Star Wars Episode One: The Phantom Menace. And believe us, no one wants to have anything to do with that smile or that movie.
So how can I protect my teeth?
Dr. Li urges patients to speak to their local dentist about what the best dental hygiene care methods are for them, and to have them walk through each step of the process. But for those of us who simply need a refresher course, she suggests the following:
Floss your teeth daily

Wind a small amount of floss around your middle fingers, and then gently slide the floss located between these fingers down between your teeth. Curving around the bottom of every tooth is essential, but don't force it.

Brush your teeth at least twice a day

Angle your toothbrush (which should be covered in toothpaste) at a 45-degree angle so that the bristles contact both your gums and teeth. Gently move between each tooth in a circular back and forth action, and be sure to get all sides of your teeth!

See your local San Antonio TX dentist every six months
If you can follow these simple three dental hygiene steps you can maintain the beauty and strength of your smile, and prevent it from becoming scruffy lookin'.