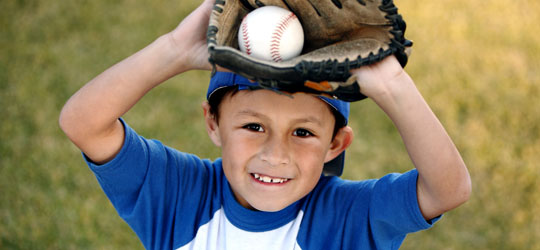 A fascinating acticle linking orthodontic problems to the bullying of children appeared recently in the American Journal of Orthodontics & Dentofacial Orthopedics. 
This study found that teeth were the number one feature that increased the likelyhood of child being bullied, followed by strength and wieght.
The president of the American Association of Orthodontists, Robert E. Varner, DMD, commented that
 "A person's smile is very important in communication and interpersonal relations,"

"Our teeth are visible, so when they are poorly aligned, this can be an easy target for teasing or bullying. Parents often confide that their child is being 'teased' about the appearance of his or her teeth."
This is a surpising outcome. Normally people think that bullying is personality related however the study is suggesting that bullying is prompted by an unfortunate smile. This of course adds another interesting argument for early visits to your local orthodontist. Children's orthodontics are of course important for medical and health reasons and in the past these have been the main driving factors for parents to take steps to have their childs teeth straightened. If not corrected early, mis-aligned teeth can lead to other more serious problems with the jaw, causing a host of related problems. And of course orthodontic correction is easier and faster with young children who are still growing.
Dr Varner in fact recommends that children be taken to an orthodontist not later than the age of seven.
A similar study was also actually done in 2011, with similar results. You can see this study here. It focused specifially on malocclusion and found a significant relationship between certain types of malocclusion and bullying in children.
Based on this study, parents can be happy to know that their investment in early orthodontic treatment will have an extra dividend. Less likelyhood of bullying.
And of course one has to wonder if what children do openly, perhaps adults do in more subtle ways?